Ok. I'm just in the mood being feminist. Hehehe...don't know la...It has been philosophy of my life to be an independent woman. I am not sure where I got it from or inherit from my parents? I think not. It is just me. As I said before, once I decided on something, I will turn my heel and walk out the door and leave everything behind.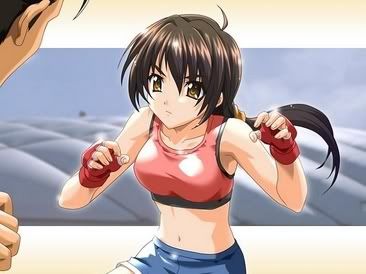 So, I have updated my song lists. All of them are my favourites. Brutal katakan. Oh yes, as I said before I am true rocker at heart. So, I started my playlist with a slow number, at the back mmg high...then slow again. Takut korang terkezut, especially pagi-pagi Monday Blue pulak. Ha. Among the songs in my list:
Gloria Gaynor: I will Survive
The Troggs: Wild Things
Wild Cherry: Play That Funky Music
Gun n' Roses: Paradise City
Creed: My Sacrifice
U2: Elevation, Stay
The Verve: Bittersweet Symphony
Austin Power: Theme Song
Clint Eastwood OST Theme Song
Ha! It is just me. After 30 years of my life, I just come to accept my own colourful personalities. Each song actually represents my own personality at different time and space. Space?? Ya. At times, I need my personal space to think, reflect and bertakafur.
What I have been through has shaped me as a person I am now. No regrets. I guess...the time is nearing. So many memories fly through my thoughts. And I am kind of reaffirming myself. I am me, myself and I.